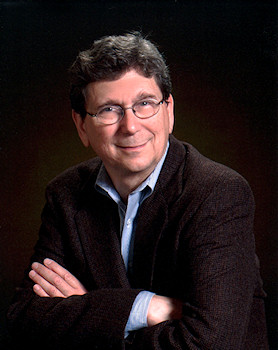 Award-winning filmmaker, political candidate, and community leader, Bob Just is a veteran national talk show host who also served as Executive Vice President of Talk Radio Network. Bob's columns are currently published on American Thinker and WND. He is a long-time commentator for The Dove Radio/TV. His television appearances also include, "Hannity," "Fox & Friends," ABC's "Politically Incorrect" and "Hannity & Colmes." In the publishing world Bob worked on the research and development of Sean Hannity's best-selling book, "Deliver Us from Evil." Bob has also guest-hosted Hannity's national radio show.
Born and raised in New York City, Bob attended Trinity School and Kenyon College, beginning his career teaching English and Drama. Bob then studied at NYU Film School and graduated with a Masters of Fine Arts. In addition to his numerous film awards, Bob was the recipient of a coveted American Film Institute/Academy of Motion Picture Arts and Sciences Directing Internship at Universal Studios. A producer at the AFI Directing Workshop for Women, Bob also served as a judge for the AFI Independent Filmmaker Grant and directed comedy skits for Nickelodeon cable television. During his years in Los Angeles, he also worked as a corporate speechwriter and a freelance educational scriptwriter. In 2013 one of Bob's films launched the 40th Anniversary Barcelona Film Festival, which honored previous winners.
On the political front, Bob was a county commissioner candidate in 2012. In previous years, he served on the board of directors of Los Angeles based National Writers Network. As founder and director of NWN's Teach Freedom Project, Bob received praise from then Secretary of Education William Bennett for raising "public awareness to support the cause of liberty." Bob presented the Teach Freedom Award to then Garfield High School math teacher Jaime Escalante, and later to President Ronald Reagan in honor of his "farewell warning" to the American people. At the time, Bob received bipartisan letters of support for the Teach Freedom Award from many dignitaries, including personal congratulations from George H. W. Bush.
As a founder and president of Oregon-based Concerned Fathers Against Crime, Bob organized hundreds of volunteers to support law enforcement with eyes-and-ears patrols, using unmarked cars and cell phones to report crime. Called "community policing at its finest" by the local police chief, Concerned Fathers later became part of what Bob calls a "family in community" movement with the addition of Concerned Mothers (2004) and Concerned Youth (2006). Concerned Families, a non-profit 501c3 group, has received both local and national recognition, including letters from Congress all the way to the White House Office of Faith-Based and Community Initiatives. Bob speaks publicly on many topics and can be reached through this website. His varied background and experience provide unique perspective on current events, both from a political and a cultural standpoint.